The first thing you should know is to never exchange money at the airport or hotel kiosks. They usually have the most expensive conversion rates and hidden fees. In Costa Rica the cheapest way to get local currency (colones) or US dollars is at ATMs. There is an ATM at the airport, if you arrive there just go to the ATM and you can easily redraw local currency Colón (CRC) or Dollars (USD). If the ATM doesn't work simply wait until you make it to the any city or town. ATMs are usually easy to find in different towns of Costa Rica.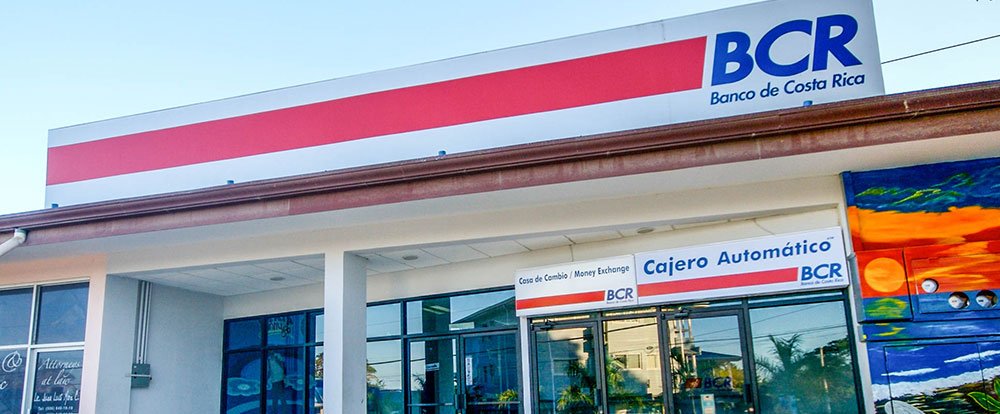 Banco de Costa Rica in Santa Teresa. Here is an example of one of the banks which is good to exchange money.
All banks in Costa Rica have a similar conversion rate. The only difference is that some banks charge fees if you redraws money from the ATMs. From what I have heard from most tourists from different parts in the world is that banks with the smallest fee to redraw money from ATMs are Banco de Costa Rica or Banco Nacional.
If you already have US dollars and want to get Colones simply visit any bank with your passport and you can easly buy exchange colones and US dollars.