Last week, one of my best friends Eléonore came home! After 1 month in Cuba, she joined me in Costa Rica. I spent a great week in her company.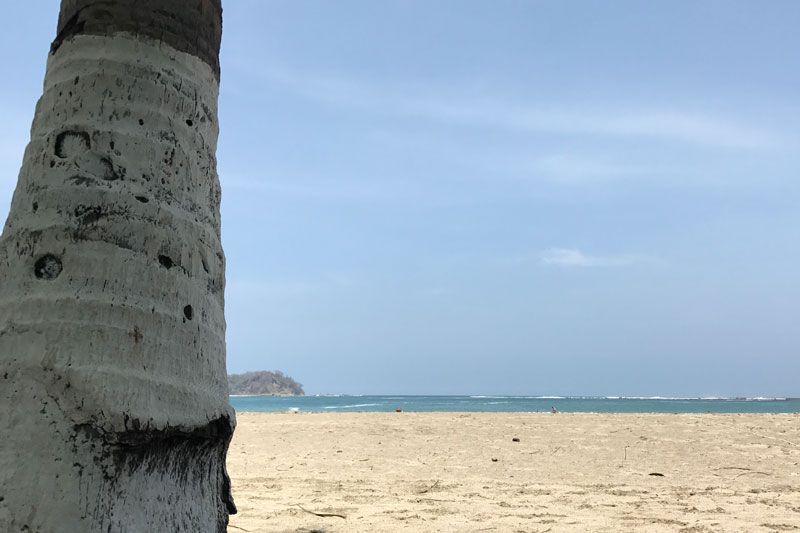 Samara beach
This weekend, not knowing where to go, we decided to enjoy the weather (it shouldn't last, the rainy season begins...) and go to Playa Samara, on the Nicoya peninsula.
We took the bus from the Terminal Alfaro, and we paid like 5 000 colones. As it was not a direct bus, we had to change twice and it took almost 7 hours. I didn't know it was so long to get there, seriously.
The village itself is not amazing incredible, on the contrary, it is invaded by Europeans that came to retire or start a business, but the beach is very beautiful: 7 km of white sand and coconut trees. 
This is the first time I was swimming in the Pacific Ocean. There were big waves!

During the evening we bought some beers at Pali and then we partied with other young people from the hostel (Hostel Las Mariposas), and we slept in hammocks (it was cheaper and funnier, but hello mosquitoes...)
On Sunday, we did a long walk on the beach (to Playa Carillo) and we hitchiked to come back. Then we went to a small soda (local canteen) to have lunch and we tasted the famous ceviche (raw fish marinated in lime). Delicious ! In short, a great little lazy weekend!