To get to San José city center from the Juan Santamaría Aiport in Costa Rica is really easy by bus.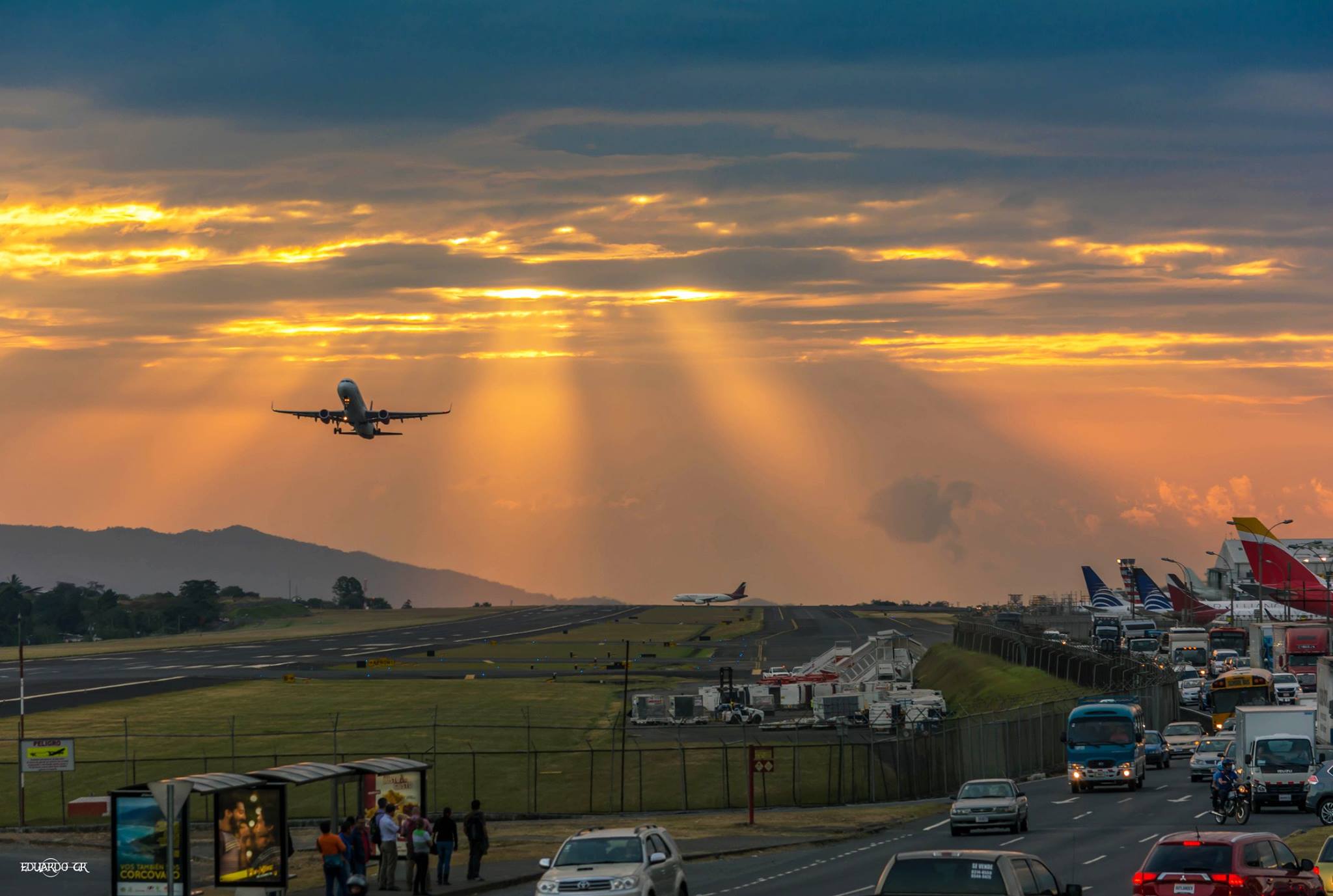 Airplane taking off from Juan Santa María Airport at sunset.
From the Airport Juan Santamaría to San José city center
When you step out from the airport just go around the parking lot in front of you. You will find the bus stop on the main road. It will go straight to the city center. The bus charges only around 550 CRC (1 USD). Ignore all the taxi driver who will ask you to take you. They will charge you $35 if you are lucky.
Since there is free Wifi at the airport the easiest way to leave the airport is by UBER. Airport San José city center is around 10 USD. Way cheaper than a 35USD taxi. I highly recommend you to install UBER. It is a Taxi Service app which is a lot cheaper and safer than taking a normal taxi. If you install it with the following link you will get 3 discounted trips for you first trips. https://www.uber.com/invite/uber_pv
From San José city center to the Airport Juan Santamaría (SJO)
You can take the bus to the airport from Tuasa Bus Terminal. Just confirm with the driver when you hop on to make sure you are at the bus passing by the airport. It runs around every 20 mins.